We produce your individual kit, color wooden parts according to your corporate design and/or label our boxes with your brand
Whether bridge, church, fortress, building or tower - we also produce our miniature wooden construction kits to order for cities, tourist retailers, tourism associations, hotels, restaurants and companies. On request, we design our own products or structures, produce wooden parts in your brand colors and enable individual labeling in your corporate design. Here you will find selected customers for whom individual kits have already been designed.
development, production and packaging
We first plan your building by defining the important features and creating a technical drawing. We then produce a hand sample, which we present to you and adapt if necessary. We then create a label in the desired corporate design and start production after the final approval. We manufacture all products in our factory and after about two months you will have your finished kit in your hands.

If you already have existing kits, you have the option of customizing the color of individual wooden rows. We also create your own brand label for the different kit sizes. Please contact us and we will discuss the details.
True to scale kit sizes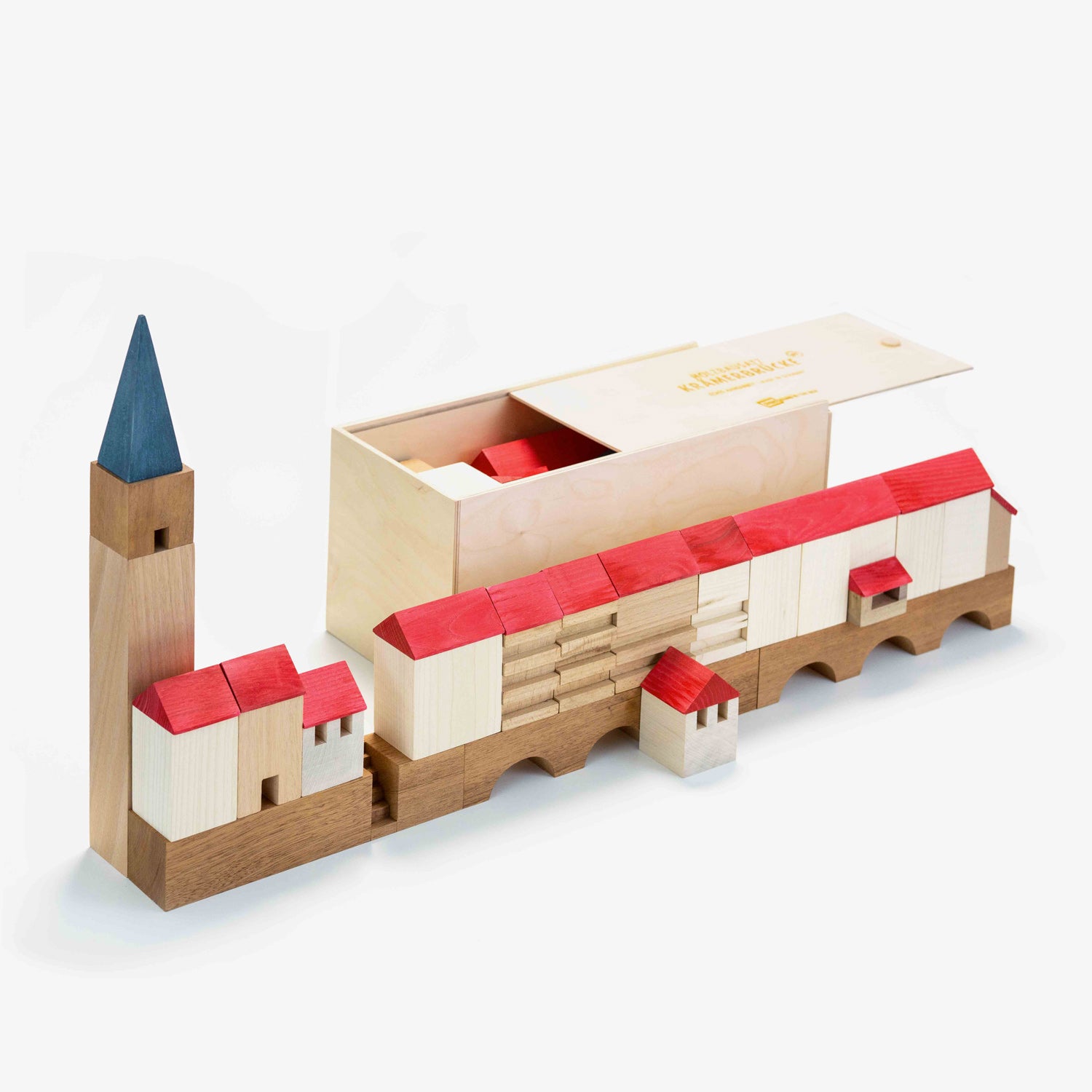 Kit in the large wooden box
We produce our kits in different scales. Matchboxes and firewood boxes fit in every pocket and impress with their independence. Our goal is to make a building recognizable at first glance and to recreate it as true to the original as possible using the smallest components. Our large building sets in the wooden box are more detailed and are also suitable as building blocks for large and small children.
Kontakt
Bei Fragen rufen Sie uns am besten kurz an. Wir informieren Sie über Preise, Fertigungsprozesse und Verkaufserfahrungen. Sie erreichen uns telefonisch unter 0361 6019920.